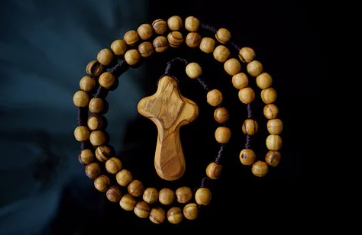 Foundation Stones Course Academic Year 2020-21
Foundation Stones
Foundation Stones is a twelve hour introductory course to Catholicism, structured around the four main sections of the Catechism. Participants learn about the key Catholic beliefs and practices. It is simple and straightforward and is excellent CPD for non-Catholic teachers or those who are not confident teaching RE. The course is structured to allow participants to ask questions and discuss ideas so they can gain insights into the Catholic faith. This in turn aids the teaching of RE and understanding of the Catholic Life of each school.
Starting in September 2020, there will be a number of new courses starting online, led by different members of the Diocese of Westminster Education Service. The online structure enables schools across the Diocese to access the course and it means a group of teachers can take part without needing to leave school.
Course Cost
The cost of Foundation Stones is £200 per staff member or £300 per school for two or more staff members. There needs to be a minimum of 3 schools and 10 participants for each course to run.
Spring Term 2021 - Bookings Coming Soon
Session: Tuesday 3.40pm to 5pm
Course Lead: Elaine Arundell
Session: Wednesday 4pm to 6pm
Course Lead: Diana Roberts
Session: Thursday 1.30pm to 3.30pm
Course Lead: Trisha Hedley
Summer Term 2021 - Bookings Coming Soon
Session: Monday 4pm to 6pm
Course Lead: Claire O'Neill
Session: Tuesday 3.40pm to 5pm
Course Lead: Elaine Arundell
Session: Thursday 4pm to 6pm
Course Lead: Patrick Murphy