Continuing Professional Development at St Mary's University
Courses offered 2018-19: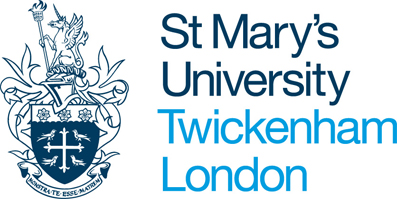 Shepherding Talent
Shepherding Talent is a pioneering programme in which teachers identified as having potential for leadership are challenged to explore their vocation to lead.
Through workshops, the mission of the Catholic educator is elucidated alongside a consideration of personal disposition and values, inviting a critically reflective response to leadership. The programme consists of five units:
The Professional Paradigm (Knowledge, Skills and Values)
Mission
Vision, Community and Spirituality
Evaluating a Catholic School (Section 48 Inspections)
Response to Change
Shepherding Talent is an accredited programme, constituting Accredited Prior Learning in respect of the MA in Catholic School Leadership programme.
MA in Catholic School Leadership
MA in Catholic School Leadership
The Masters in Catholic School Leadership constitutes a unique programme in the UK in the context of the formation of Catholic school teachers and leaders. The aim of the programme is to provide a course that integrates a Catholic philosophy of education with the principles and practice of effective school leadership.  The programme is open to Catholic teachers and leaders and colleagues of other faiths and beliefs.
The flexible delivery of the programme, ranging from full-time and part-time centre based learning on Saturdays or weekdays to full distance learning, constitutes a particularly positive feature of the programme.  Bespoke tutorials have also proved to meet the requirement of busy professionals. We strongly recommend the Centre/E-Learning mode of study as it allows you to combine independent learning with the opportunity to spend time with and get to know colleagues with whom you will later exchange ideas online. In terms of a Centre based in the Archdiocese of Westminster this would involve four seminars per core modules, each of 2.5 hours duration.
Core Modules
Catholic Education The development of Catholic education internationally and contemporary challenges.
Leadership and Management An in-depth exploration of current leadership and management theories.
Spiritual and Theological Foundations Spirituality and the significance of spiritual leadership in Catholic schools and colleges are explored.
Leadership for Learning Curriculum, excellence, inspection and self-evaluation feature strongly in this module.