Academy Pack
Academy Pack Welcome Letter
May 2018
Dear Headteachers and Governors,
Thank you for agreeing to take the next steps on your schools journey to form a Catholic Academy Trust (CAT) within your Family of Schools.
In Cardinal Nichols' recent address to the Headteachers Conference he extolled the benefit of collaboration between Schools to overcome the challenges we face.
"Now we are living through times of considerable hardship for many, indeed of extreme poverty for the majority of our brothers and sisters. We have to see, be clear, and readjust.
This means taking difficult decisions, marked by realism, about resources. In such circumstances it is right to look for economies that can be achieved by structures of cooperation, between schools within the same locality and within the wider family of schools. This is not an enforced 'master-plan', as you well know. It is a measured and appropriate response to the reality we face. The alternative, individual schools in isolation, will lead not only to conflict but also to the decline that eventually accompanies isolationist policies."
It is exactly these circumstances that has given rise to the Diocese Catholic Academy Trust strategy and programme.
Since the Diocese published its Strategy for Catholic Academy Trusts in September 2017, we have undertaken a further series of Family of Schools meetings to explain the Diocese vision for CATs, the Governance structures, and the Hub model.
These meetings have been instrumental in growing interest and momentum in the programme.
We are now working towards the creation of a CATs in Harrow, Brent and Rickmansworth & Watford. It is expected the Harrow CAT and the expanded All Saints and ASCAT will open in the autumn of 2018 adding over 5500 to the number of pupils in CATs across the Diocese.
We are also supporting a Pipeline of Schools, such as yourselves, who have expressed an interest in taking the next steps to follow in the footsteps of the above CATs in 2019 and beyond.
The next steps for interested Schools is to;
Hold regular termly meetings with other committed Schools in your Family to discuss School Improvement priorities and capacity;
Include Family CAT as a regular item on Governing Body agendas;
Please reply to: Vaughan House, 46 Francis Street, London SW1P 1QN Tel: 020 7798 9005 Fax: 020 7798 9013 E-mail: education@rcdow.org.uk Registered Charity No. 233699 – Website: www.rcdow.org.uk
Pass a Governing Body resolution to convert to an Academy and form CAT;
Complete the Diocese Due Diligence and Financial Recovery Plans forms for review by the Project Board;
Draft your School's Conversion Application form for the DfE
To assist with this we have put together an Academy Pack of materials to support you in this process.
This Academy Pack contains;
Case for Catholic Academy Trusts
Pipeline process and timescales
CAT Strategy Presentation
Governing Body resolution meeting template
Due Diligence form
Due Diligence data collection spreadsheet
Financial Recovery Plan
Primary School conversion application
Secondary School conversion application
Foundation Directors application form
The series of Pipeline meetings arranged for the summer 2018 term will focus on these and explain their role in the conversion process.
The table at the end of this letter provides a brief explanation of the purpose of the above documents.
If you have any queries regarding this or require any support throughout the process please do not hesitate to contact Adrian Leggett, the Diocese's Academy Implementation Officer on 07816 277192 or adrianleggett@rcdow.org.uk
I look forward to welcoming you to one of the forthcoming meetings and to working with you to advance the CAT programme.
I look forward to hearing from you. With very best wishes.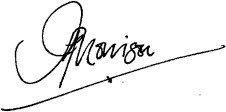 JP Morrison
Director of Education