Catholic Social Teaching and Virtues
'Young people are not meant to become discouraged; they are meant to dream great things, to seek vast horizons, to aim higher, to take on the world, to accept challenges and to offer the best of themselves to the building of something better.'

Pope Francis, Christus Vivit 15
Catholic Social Teaching
An essential part of the Catholic faith, the key values of Catholic Social Teaching are found at the core of the Gospel. The key themes of CST are:
Human Dignity
Community & Participation
Care for Creation
Dignity in Work
Option for the Poor
Solidarity & Peace
There are a number of organisations that can support schools in developing their work on Catholic Social Teachings.

Catholic Social Teaching (CST) is based on a tradition of episcopal and papal writings on political, economic and social issues facing our time. CST provides us with a structure on how to encompass and apply these reflections to our daily lives. More importantly, it guides us on how we should respond to our faith as individuals, and actively respond to God's call to work towards a common good.
Volunteering is at the very heart of CST. Volunteering is a form of vocation or calling by God to use our gifts for the benefit of the common good, be it for our local community, or more broadly within the world. It forms part of our response to God's plan for each of us – volunteering puts that plan into action.
We have created Love in Action an engagement programme that aims to help parishes, youth groups, schools, or faith-sharing groups explore the main themes of CST. The programme gives groups the tools to start their own outreach projects, helping them to address the needs of their communities and put love into action.
To find out more about Love in Action, visit the website here: stepforwardinlove.org
In addition, our Caritas Ambassadors programme is a Catholic Social Teaching course for school groups. Find out more about Caritas Ambassadors here.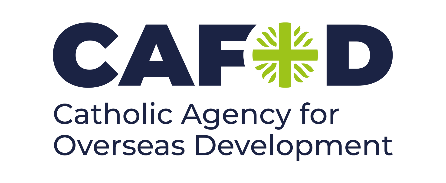 CAFOD have a range of resources to inspire young people to put their faith in to action. These include an explanation of CST and CST resources for schools that can be found here LINK
To find out more about other CAFOD resources that support CST or to receive regular updates about CAFOD's campaigns and appeals use this LINK
Missio ignites God's love by helping local missionaries to work alongside global communities that are poor or in need, regardless of their background or belief.
Sometimes this need might be very specific: a motorbike for a Priest to celebrate Mass in remote villages; a simple community hall so people can gather together; vaccinations to protect vulnerable children. Whatever our missionaries need to help them share the joy of the Gospel, Missio strives to provide it.
Missio also have resources including a series of Catholic Social Teaching assemblies, which references the different principles of Catholic Social Teaching and encourage young people to reflect on their call to be missionaries of God's love and co-builders of God's kingdom. LINK

Columban Missionaries are active in educating children and young adults about Pope Francis' encyclical Laudato Si and our collective responsibility to care for God's creation, our common home. They run workshops, assemblies and retreats for young people covering themes such as 'Care for Creation', 'Exploring Mission', and 'Welcoming the Stranger.' HERE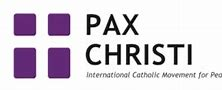 Pax Christi – International Catholic Movement for Peace: The work of <em>Pax Christi </em>is based on the gospel and inspired by faith. Their vision is of a world where people can live in peace, without fear of violence in any form. They have many resources for both Primary and Secondary schools. Primary school resources include assemblies, follow-up activities, prayers and reflections on peace. Secondary school resources include lesson plans and workshops for exploring issues of conflict, violence and the vocation to Christian peace-making with young people. HERE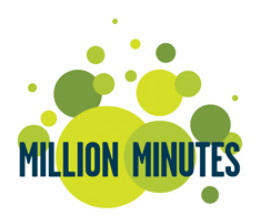 Million Minutes enables youth action and advocacy activities that give voice and support to young people (aged up to 25) to transform their lives and their world. That's because young people's energy and vibrancy is astonishing. We have faith in young people. We see a world in which young people enable the transformation needed for everyone to live a life of dignity.
Million Minutes have many resources dedicated to enabling young people to transform their lives and lead change in their community. The resources include reflections, questions for discussion and prayers. Million Minutes celebrate the young people who are committing themselves to the Common Good through their award schemes. HERE

Virtues
The list of virtues suggested for use by the Education Service is the one agreed by the Bishop's Council and is as follows
Prudence
Justice
Fortitude
Temperance
Faith
Hope
Love/Charity
The first 4 are the Cardinal Virtues and the last three are the Theological Virtues.
Below are the links to two documents that unpack them in more detail: