A message from Bishop John Wilson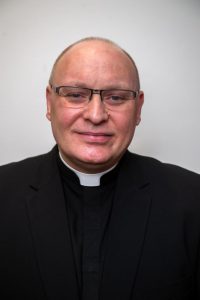 From 7th to 9th September 2018 there will be a National Eucharistic Congress held in Liverpool under the title 'Adoremus.' This means 'Let us adore' and invites us to renew and deepen our faith in, and devotion towards, the presence of the Lord Jesus in the Eucharist – both in the celebration of the Mass and in adoration and prayer before the Blessed Sacrament.
The Eucharist is the centre, the 'source and summit,' of the Church's life and worship. The National Eucharistic Congress is an encouragement to all of us, in the words of St John Paul II, to 'rekindle our Eucharistic amazement,' to realise again the immense gift we have been given.
Eucharistic Congresses take place regularly in different countries at national and international level. Clergy, religious and laity gather to promote an appreciation of the vital place of the Eucharist in the Church's life and mission. The last International Eucharist Congress held in England was in 1908.
Delegates from across the Dioceses of England and Wales will be coming to Liverpool to receive catechises about the Eucharist, to take part in the celebration of the Mass, to participate in Eucharistic adoration and processions, and to experience the fruit of the Eucharist through evangelising and social outreach.
Here in the Diocese of Westminster, we not only want to take part in the events in Liverpool. We also want to allow the National Eucharistic Congress to renew our Eucharistic faith at home, in the months leading up to, and following on from, the Congress itself. We especially want our schools and colleges to be part of this wider experience, so that our pupils and students can encounter anew our Eucharistic Lord.
I am therefore delighted to be able to introduce to you this resource for use in schools and colleges in the Diocese prepared by the Diocesan Education Service in collaboration with local clergy and school staff. We want to use this time to make our Eucharistic journey together, deepening our love for Jesus in the Mass and in the Blessed Sacrament, so as to be strengthened to go out in joyful witness and compassionate service to our neighbour and to the world.
I hope that each school and college in the Diocese will find here resources and encouragement to mark, in different ways, these months before and after the Eucharistic Congress. In the words of that great hymn, 'Sweet Sacrament Divine,' may we come to know afresh, 'in songs of love and heartfelt praise,' the Eucharistic presence of our Lord Jesus Christ.
With the assurance of prayers
Yours sincerely in Christ
+ John Wilson
Rt Rev John Wilson - Auxiliary Bishop of Westminster (Chair of the Diocesan Education Commission)
Helpful Resources: Find more on the Resources Page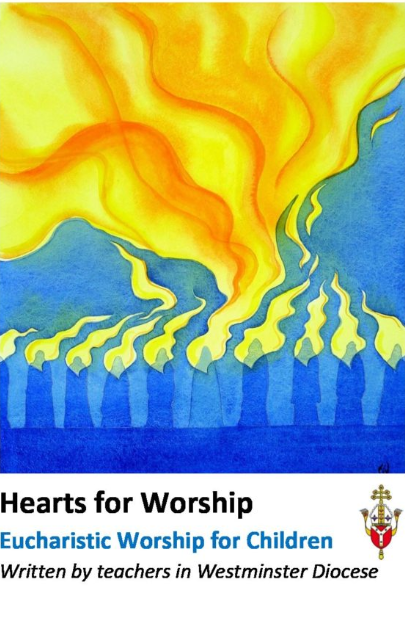 Bishop Robert Barron: Adoremus an 'opportunity to revive faith across the UK'
Moreover, I want to encourage everyone to visit – if possible, every day – especially amid life's difficulties, the Blessed Sacrament of the infinite love of Christ and His mercy, preserved in our churches, and often abandoned, to speak filially with Him, to listen to Him in silence, and to peacefully entrust yourself to Him. Pope Francis

 
Adoremus is a 'opportunity to revive the faith across the UK' Bishop Robert Barron

 
As I, who am sent by the Father, myself draw life from the Father, so whoever eats me will draw life from me (John 6:57)
Almighty God, you have made us for yourself and our souls are restless until they rest in you. St Augustine 
Nothing in the world can set hearts ablaze with love for God like the Blessed Sacrament. That is why this divine bread has been pictured as a furnace of love.  St Alphonsus Liguori