St. Dominic's Sixth Form College marked the last weeks of the 2017-18 academic year by celebrating the faith of their community and raising money for charity.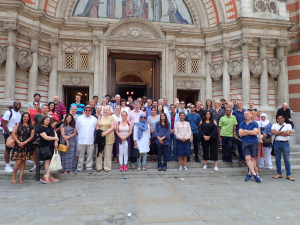 Firstly, the Harrow-on-the-Hill college came together in Westminster Cathedral on Friday 6th July to celebrate Mass, and with the end of the year approaching they shared a moment of prayer and reflection. Following the celebration of Mass there were a set of tours, both within the Cathedral and outside.
Two days later, on Sunday 8th July, the female staff and students took on the 30°C heat to take part in the Hampstead Heath 5km Race for Life, raising money for cancer research. St Dominic's pride themselves on their many charitable events, and embraced the opportunity to raise money with the wider community for a worthwhile cause.